I made soaps on Friday and here they are!
The first one I made was Amazing Grace Type. I used Raspberry Pop mica and Titanium Dioxide for the colors. I put some rose petals on the top (whether they stay or not is a different story).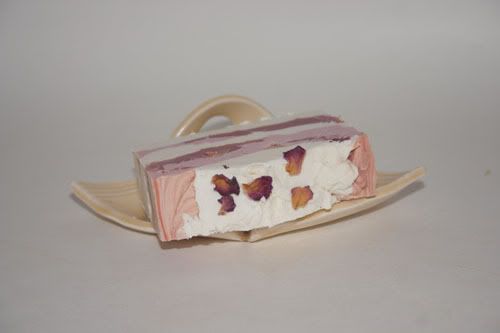 Here's the interesting side ;)  This soap moved a little fast on me so the swirl didn't really come out the way I wanted to.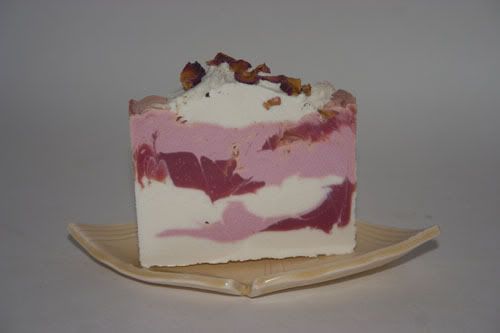 The other soap I made was Mango Papaya. The swirl came out better on this one.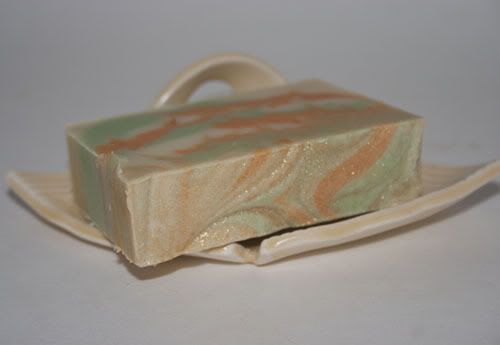 And if you have nothing to do, I started making videos of me making soap.
Here I am cutting both soap